The Naomi Davis Shelterhouse
The Naomi Davis Shelterhouse provides a safe haven, advocacy and support services for survivors of domestic violence or sexual assault and their dependent children. Our philosophy is based on the Empowerment Model, which gives individuals the knowledge, skills and tools to make informed decisions, gain self-sufficiency and achieve their goals. Our home can serve up to six families with each family being provided a clean, safe environment with a fresh start toward their success as a survivor.
The Naomi Davis Shelterhouse offers emergency shelter for survivors (males and females) fleeing a domestic or sexual violence, or domestic stalking situation. Although our primary goal is to provide immediate safety for victims and their families, through this program we also offer a 24 hour hotline for crisis intervention, safety planning, information and referrals.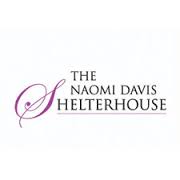 Calling our 517-278-SAFE hotline does not mean having to come in and stay. Our staff can assist with a safety plan and provide support over the phone.
Domestic Violence/Sexual Violence Education
We help to develop a safety plan by teaching actions to take during a violent incident, when planning to leave or safety after leaving. Understanding that this can happen to anyone and that it is not your fault will be the basis of the education.
We provide options not only in safety planning but in self-esteem to help you find your voice. We offer a women's support group that meets weekly, as well as opportunities for individual counseling.
Goal planning starts while in shelter and referrals continue upon exit. Each resident sets their own goals and we assist in providing resources to reach those goals through supportive counseling and guidance.
A Legal Advocate is on staff that provides criminal justice intervention and education on the rights of the survivor. A Personal Protection Order can also be obtained to help the survivor feel safe. Court accompaniment and information and referrals for area resources can be provided, as well as assistance with a personalized safety plan and filing compensation paperwork.
Staff will assist in resumé construction, employment searches, and will post job opportunities. Resources to help clients feel empowered and gain self-sufficiency are provided.
Staff will assist in finding acceptable and safe housing. We have many contacts within the community so that housing will not prevent you from being successful in your survivorship.
Our staff collaborates with other agencies both in our community and the surrounding area, allowing the best set of resources available. Our staff is trained and informed and all services at the Naomi Davis Shelterhouse are free
and confidential.
"The only way to live happily ever after, is to do it one day at a time."