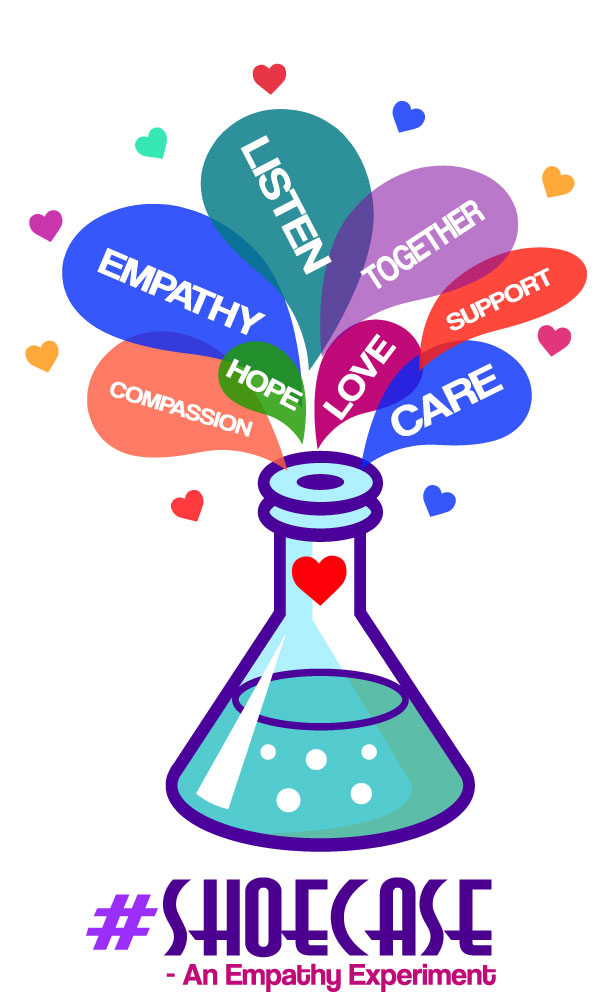 Every Person has a Story.
Empathy is the ability to understand and share the feelings of another person.
What is the Empathy Experiment?
The Empathy Experiment is a trailer filled with a display of shoes and unique audio stories from people within our community. Visitors are given a pair of shoes and a device to allow them to walk in someone else's shoes while listening to an audio recording of a story. This collection of audio recordings showcases domestic and sexual violence, child abuse, health concerns, spiritual awakenings and food insecurities.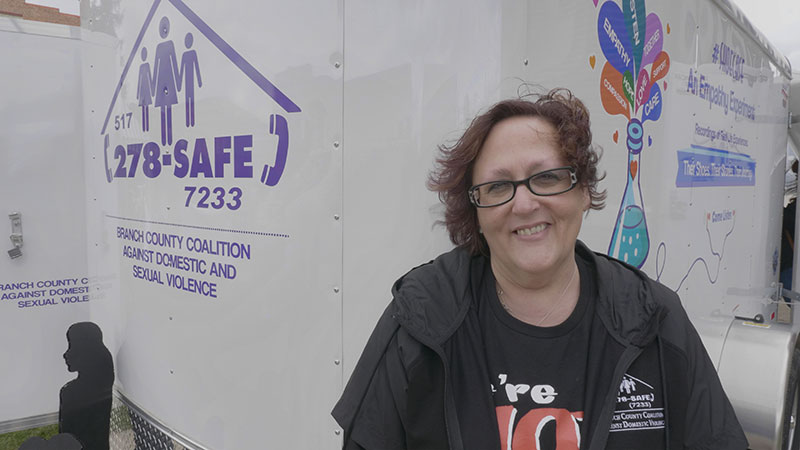 We invite you to step into someone else's shoes and embark on a physical, emotional, and imaginative journey to see the world through other's eyes. We ask you to walk and listen with open hearts.
Events for Empathy Experiment
Walk A Mile
Strawberry Fest
Main Street Festival (Quincy Daze)
Polish Festival
Branch County Fair
BCCADSV Open House
Healing Hill of Hope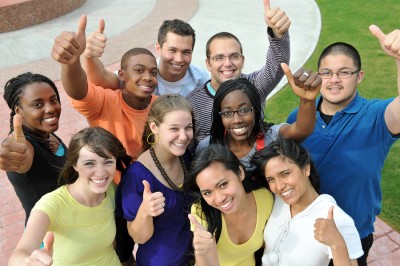 Are You Ready to Tell Your Story?
There may be Benefits to Writing Your Story before Telling It...
We use stories to make sense of our world and then we share that understanding with others. Telling your story is an important way to get to know yourself and to find healing. It can be Life Changing. You will feel resistance! It is scary and it makes you feel vulnerable. If you can, push through those feelings and write from your heart!
Tap into your emotions

The story won't resonate without emotion!!!
Write down some KEY feelings in your life so far and write the story behind that feeling!
List the Turning Points

Make a list of those times when you were at a crossroads and the path you chose made a big change in your life.
Write Everything Down

One memory may lead to another and let you go deeper into the story.
You might not use everything, but you should write it down.
Use Your Senses

Try to remember smells, tastes and sounds that you felt in the event.
Look for a Theme

Bring your memories together
Tell Your Story

Pull it all together and you've created your story!
In reconnecting with your story, you'll give yourself a voice, and in sharing your story, you will connect with others on a deeply authentic level.